Quick: is this Mike Farrell…or Joe Biden? (No fair looking at the signature…)

You tell me: Have you ever seen Joe Biden and Mike Farrell in the same room, at the same time? Or…da da DAH…are they THE SAME PERSON???
This here's Joe "Smiley" Biden.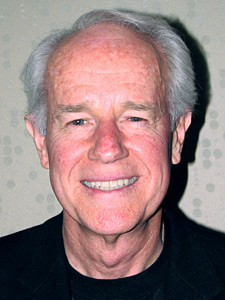 And this is Mikey "B.J. Hunnicut" Farrell.
Picture Mike with camera-happy makeup that gives him a smooth baseline tan, a hairpiece, a tooth whitener, and a suit.
You tell me: same person? Separated at birth? I'm insane and need better glasses?